Assembly Bill 5 would enact protections for workers, requiring them to meet three standards to be considered a contractor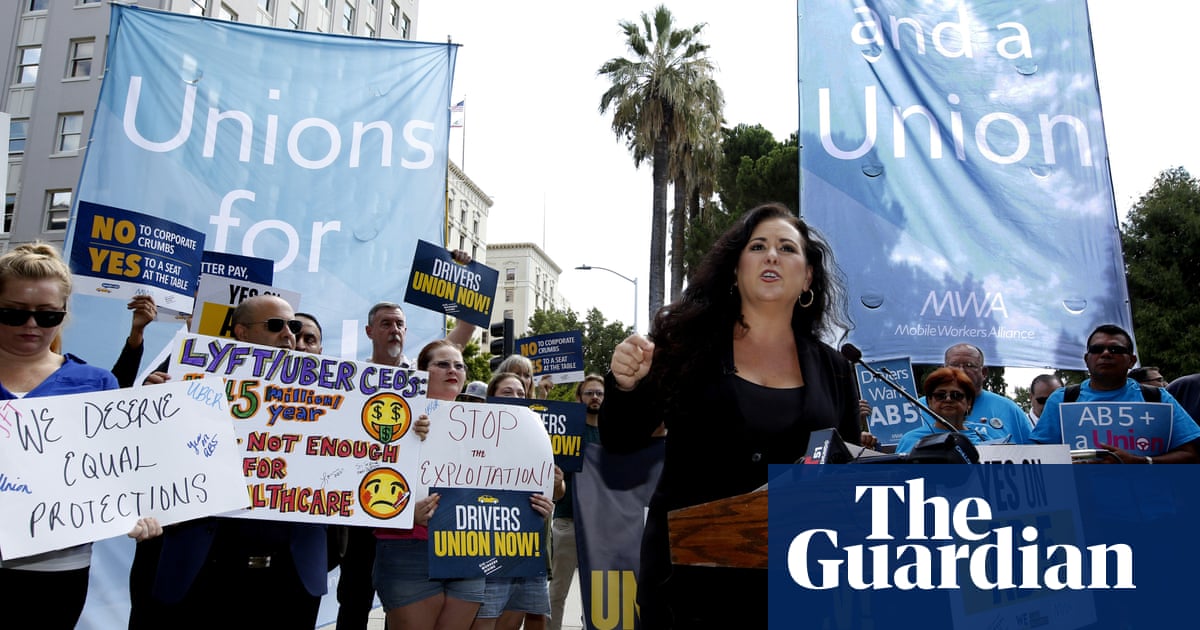 A bill that would fundamentally change the way tech giants such as Lyft and Uber engage with workers has passed a major hurdle in the California legislature.
Assembly Bill 5 would change the way businesses classify employees and dramatically expand protections for gig workers. If it becomes law, it would represent a big win for labor advocates across the state.
This bill not only does important things immediately for workers, but also sets a framework for the future we think is really important, said Steve Smith of the California Labor Federation.
AB5 passed Californias state assembly 53 to 11 in May and was passed Friday in a vote of 5 to 2 in the state senates appropriations committee. It will now move to the full senate for a vote on 13 September.
The legislation will enact protections established by the California state supreme court in a May 2018 decision known as Dynamex, which uses a three-part test to determine if contractors qualify as employees entitled to protections and benefits.
Under Dynamex, a company will have to complete an ABC test to classify a worker as a contractor, proving they are (a) free from the companys control, (b) doing work that isnt central to the companys business, and (c) have an independent business in that industry.
If the worker doesnt meet all three of these standards, they will be classified as an employee and entitled to benefits including unemployment insurance, health care subsidies, paid parental leave, overtime pay, and a guaranteed $12 minimum hourly wage.
AB5 would affect a number of industries relying on workers classified as contractors, including nail salons, construction companies, day cares, and others with some exemptions.It would also fundamentally change the way gig economy companies such as Lyft and Uber function in California.
Uber and Lyft drivers demonstrated in San Francisco on Tuesday to rally support for the legislation.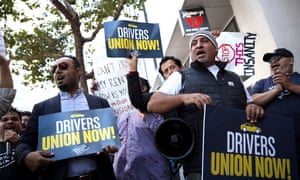 Read more: https://www.theguardian.com/technology/2019/aug/29/california-lawmakers-consider-bill-that-would-lead-the-world-on-gig-worker-rights