I rented out my place to support my freelance lifestyle. While the money flowed in, I slept at the office
It was a little after 2am one Friday morning two Novembers ago when I found myself on the Red Line train, on the north side of Chicago, though I had been all the way north and south a few times already that night. I was tired, a little cold, and things were getting sketchy. Id never been on the L that late before, and my plan to ride all night was seeming less and less safe the more stops we made. My car was empty, finally the only other passengers had been two drunk men who kept asking where I was going and if they could come and at each stop I tensed up, hoping no one else would get on.
It was a far cry from the private bungalow in Bora Bora where I had been just 24 hours earlier, but extreme contrasts were becoming the story of my life. Im a freelance travel writer, which means I get to visit amazing places and stay in some of the worlds most beautiful hotels. It also means I dont make very much money, thanks to rapidly decreasing magazine rates; so to afford my apartment in Chicago, I used to rent it on Airbnb while I was gone, which was often. This worked well. Too well, actually. So well that I found it hard to turn down guests even when I was in town.
When I got back from Bora Bora, I realized I had messed up my calendar, and my apartment was occupied for one more night. A friend who I stayed with often was out of town, and I felt bad imposing on someone I was less close with at the last minute. Hotels were weirdly expensive in Chicago that night, and the hostel I sometimes stayed at was completely booked. For some reason, probably because of 24 hours of travel and sleep deprivation, I thought the train made sense.
Back on the L, I debated whether going to sleep would be a terrible idea. I decided it would be, and I got off an hour later near a 24-hour Starbucks, where I willed myself to stay awake until I could get into my apartment at 11am. For many, this would have been a turning point, but not for me. I really wanted freelancing to work, and therefore I relied heavily on Airbnb for regular income. I was addicted to travel feeling depressed when I didnt leave the city for more than a week or so but I also thought Chicago was the greatest place in the world and loved having a base there. Home to me was my parents house in Wisconsin, while my apartment was just that an apartment. A bed. A storage closet. I didnt see the value in making it a home.
I had been living in Rome but moved to Chicago five years ago with a promise to myself: I would try freelancing for one year, and if it didnt work out I would find a full-time job. It worked, but only because I started renting out my small studio apartment in the Gold Coast (an area I chose because of its proximity to tourist locations, something no local would ever do) a weekend or two a month while I was gone. I cleaned it myself, met guests in person to hand over the keys, and lied to my doormen about the constant stream of guests. When one doorman caught on to my ruse, I started bribing them to keep the arrangement going.
The apartment was tiny, but the location was good, so I made anywhere from $80 to $200 per night, depending on the time of year. My rent was only $900, a steal for downtown, and I covered it easily every month, thanks to Airbnb. Within a few months, the extra money was supplementing longer trips, and soon I was traveling for weeks at a time. I found an Airbnb management company to take over cleaning and key duties, and suddenly I was free to travel the world while deposits were automatically made to my bank account. If I was going to be in Chicago, I would simply let the management company know, then come home to clean sheets and a spotless apartment.
Where have you been this time? Bob, my favorite doorman, would always ask. Dont you miss Chicago?
I did, actually, but being home meant losing hundreds of dollars a week. I was able to avoid the brutal Chicago winters, but I missed out on summers the best time of year to be in the city, but also the most lucrative time for Airbnb rentals.
I became a guest in my own home, stopping in for a day or two to do laundry and repack. I never had groceries. Things would be moved and I wouldnt notice. If I was home for longer, I would stay in my apartment during the week, then stay with friends or take the bus to my parents house in Wisconsin so I could rent on the weekends. Friends were generous with their couches, but I started to feel like a burden and looked for other arrangements when possible.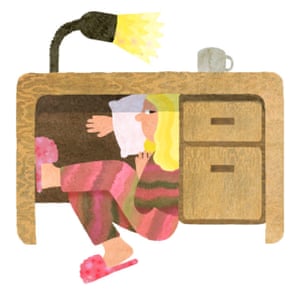 Read more: https://www.theguardian.com/technology/2019/apr/07/airbnb-renting-freelance-career-home