Creeping privatisation is rolling back the state to create a new, absolutist bureaucracy that destroys efficiency, says Guardian columnist George Monbiot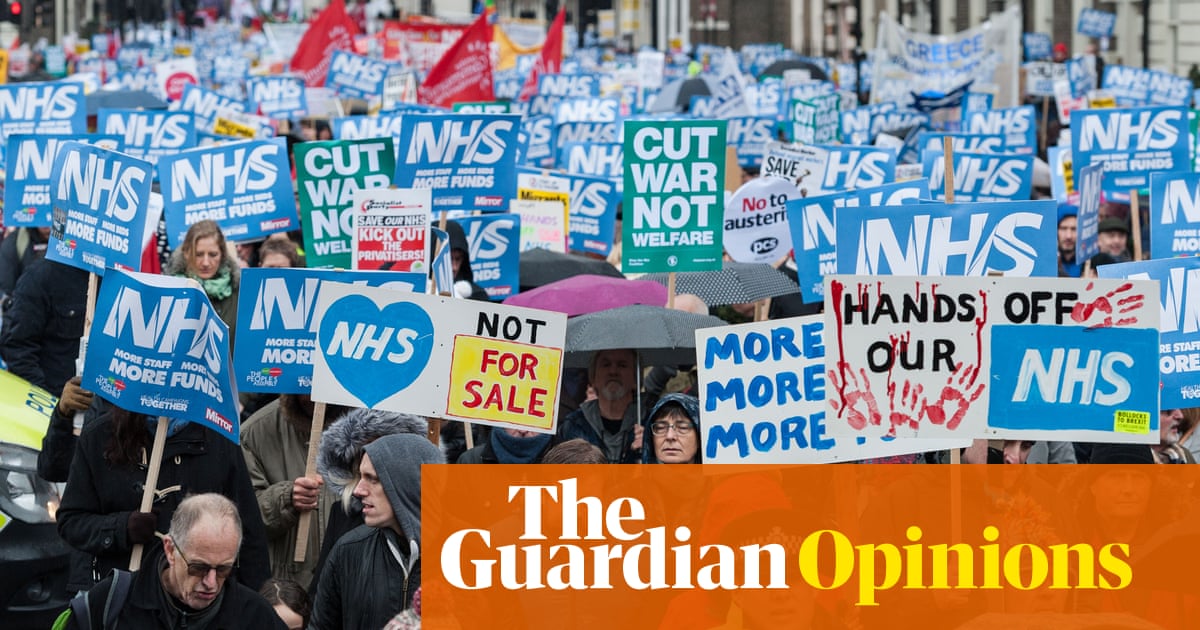 My life was saved last year by the Churchill Hospital in Oxford, through a skilful procedure to remove a cancer from my body. Now I will need another operation, to remove my jaw from the floor. Ive just learned what was happening at the hospital while I was being treated. On the surface, it ran smoothly. Underneath, unknown to me, was fury and tumult. Many of the staff had objected to a decision by the National Health Service to privatise the hospitals cancer scanning. They complained that the scanners the private company was offering were less sensitive than the hospitals own machines. Privatisation, they said, would put patients at risk. In response, as the Guardian revealed last week, NHS England threatened to sue the hospital for libel if its staff continued to criticise the decision.
The dominant system of political thought in this country, which produced both the creeping privatisation of public health services and this astonishing attempt to stifle free speech, promised to save us from dehumanising bureaucracy. By rolling back the state, neoliberalism was supposed to have allowed autonomy and creativity to flourish. Instead, it has delivered a semi-privatised authoritarianism more oppressive than the system it replaced.
Workers find themselves enmeshed in a Kafkaesque bureaucracy, centrally controlled and micromanaged. Organisations that depend on a cooperative ethic such as schools and hospitals are stripped down, hectored and forced to conform to suffocating diktats. The introduction of private capital into public services that would herald a glorious new age of choice and openness is brutally enforced. The doctrine promises diversity and freedom but demands conformity and silence.
Much of the theory behind these transformations arises from the work of Ludwig von Mises. In his book Bureaucracy, published in 1944, he argued that there could be no accommodation between capitalism and socialism. The creation of the National Health Service in the UK, the New Deal in the US and other experiments in social democracy would lead inexorably to the bureaucratic totalitarianism of the Soviet Union and Nazi Germany.
He recognised that some state bureaucracy was inevitable; there were certain functions that could not be discharged without it. But unless the role of the state is minimised confined to defence, security, taxation, customs and not much else workers would be reduced to cogs in a vast bureaucratic machine, deprived of initiative and free will. By contrast, those who labour within an unhampered capitalist system are free men, whose liberty is guaranteed by an economic democracy in which every penny gives a right to vote. He forgot to add that some people, in his capitalist utopia, have more votes than others. And those votes become a source of power.
His ideas, alongside the writings of Friedrich Hayek, Milton Friedman and other neoliberal thinkers, have been applied in this country by Margaret Thatcher, David Cameron, Theresa May and, to an alarming extent, Tony Blair. All of those have attempted to privatise or marketise public services in the name of freedom and efficiency, but they keep hitting the same snag: democracy. People want essential services to remain public, and they are right to do so.
If you hand public services to private companies, either you create a private monopoly, which can use its dominance to extract wealth and shape the system to serve its own needs or you introduce competition, creating an incoherent, fragmented service characterised by the institutional failure you can see every day on our railways. Were not idiots, even if we are treated as such. We know what the profit motive does to public services.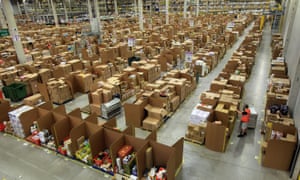 Read more: https://www.theguardian.com/commentisfree/2019/apr/10/neoliberalism-freedom-control-privatisation-state